Innovation has become critical for firms looking to thrive in the disrupted legal industry – but there are still barriers that need to be overcome before a firm can fully embrace legal innovation. Lay the groundwork for sustainable innovation by changing your team's approach to change, innovation and collaboration.
Step 1. Start with purpose
Innovation for the sake of innovation is a waste of resources and one of the easiest ways to lose support within a firm. The purpose of innovation is to make things better – to solve a problem for your team, your clients, or other stakeholders. And whilst many law firms are lured by the appeal of new technologies, digital transformation projects can fail if the technology solutions add complexity instead of making things easier.
For an innovation project to be truly successful, the innovation must have a purpose. This means that the innovation must:
solve a problem;
improve processes; or
add value to your law firm or your team.
So instead of starting with a project idea, start with identifying the problems you are trying to solve. This will help you better define the value, goal, and scope of your next project to make sure it will positively impact your firm.
Step 2. Consider innovation as a muscle
Think of innovation as a muscle. If you don't stimulate a muscle, it will become weak and start wasting away. But if you train it properly, it will become stronger. The key is to build up muscles consistently without overworking them so that, from only being able to do one push-up at the gym, you'll be able to do 50 or even 100 easily.
So how does this relate to the innovation process in law firms? When first embarking on their innovation journey, one common mistake law firms make is to prioritise projects that are too big, too complicated and too risky for teams that don't have well trained "innovative muscles" yet.
When the exercise becomes challenging to manage, there is a significant risk that your team will become resistant to change. And once you lose the buy-in and motivation from your team, it's difficult to get the project back on track.
Instead, focus on small projects where it's okay to make small continuous changes and iterations. This way, you'll build up your team's "innovation muscle" and will be able to tackle increasingly larger projects.
Step 3. Find your champions
If you're just getting started with implementing innovation projects in your firm, chances are you won't get the buy-in from everyone at once. This is particularly true in the legal profession, where many studies have shown that lawyers have a natural aversion to change and taking risks. You need to find allies – change agents that will work with you towards a common goal.
Change agents are likely to be people within your law firm that can see the issues that need solving and are willing to find an innovative solution. They might have already been proactive in bringing new ideas to the table. They might also have a slightly different background or experience that gives them a better understanding of what an innovative mindset is all about.
Think about how you can empower them as part of the process to help you lead the way in the innovation journey for the rest of the firm. And once the rest of the firm notices the benefits of a few smaller innovation projects, it will become easier to get buy-in from the entire team.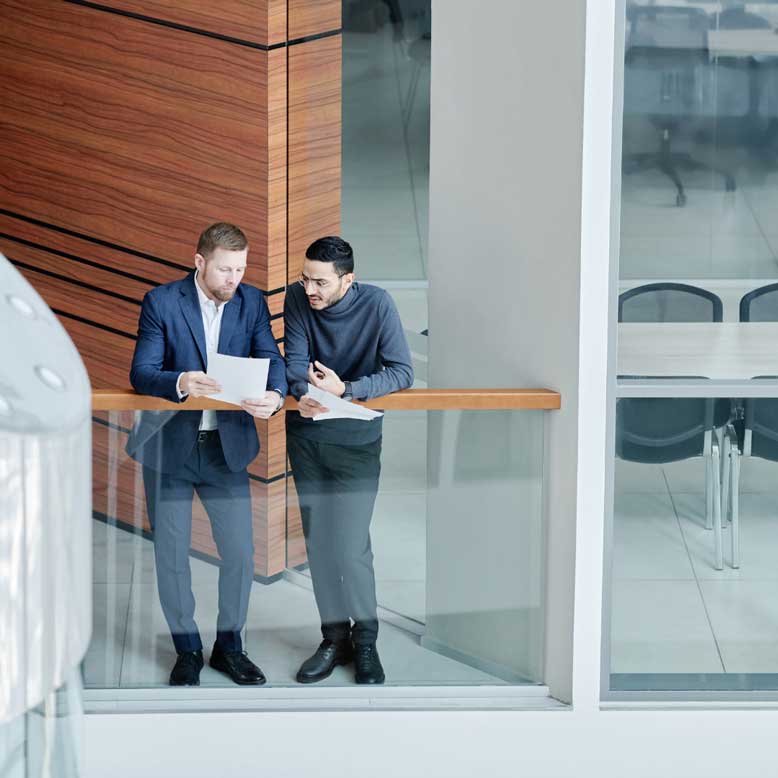 Step 4. Build an innovation mindset within your legal team
Innovation within a legal team or firm can only happen when lawyers can move away from the traditional adversarial mindset to one based on collaboration, open-mindedness and creativity.
The skillset required for such change is not just about project management skills and tech-savviness: it's also about having the soft skills necessary to foster meaningful change. When we look at people that are great innovators, three traits stand out:
Communication skills: Communication skills are key for an innovator. It's what enables them to gain the confidence of their team, build trust, and successfully navigate the innovation journey.
Collaboration skills: Great solutions only happen with creative input from others. Collaborating is an opportunity to share ideas, identify potential issues and approach problems from different angles.
Leadership skills: Innovators use their leadership skills to build trust and create a safe space for people to bring their ideas. They set high goals whilst making their team feel valued and motivated.
Focusing on enhancing your team's communication skills, collaboration skills, and leadership skills will go a long way in fostering an innovative mindset.
Other resources you might like:
Step 5. Give lawyers opportunities to engage in innovation training activities
When it comes to building an innovative mindset within a legal team, continuing education is a great ally! Lawyers are time-poor, so offering on-demand options is a great way to reduce push-back and encourage your team to explore these new skills. You will be seamlessly building a team of critical thinkers, idea sharers, and problem solvers without even noticing it!
You can start levelling up your team to embrace innovation with our on-demand course "Law Firm Innovation: A Beginner's Guide" and discover our portfolio of on-demand interactive legal CPD courses to support your team's journey in building a new mindset.