Statutory Unconscionable Conduct in Commercial Contracts
This course provides an overview of the often murky law relating to unconscionable conduct in the context of contracts for goods and services, particularly how to establish whether it has occurred.
Contracts for the supply of goods and services form the basis of our modern economy. The pervading policy of modern contract law is that parties are free to contract for the supply of goods and services on whatever terms they think fit. Unfortunately though, at times the behaviour of one party takes advantage of the other, leading to conduct which is unconscionable in nature.
This course has been designed to provide an overview of the often murky and confusing law relating to unconscionable advantage-taking by one contracting party over another. The course explores:
the key principles of unconscionable conduct in statute and equity;
the two-step process for determining whether unconscionable conduct has occurred;
the difficulties establishing a system of conduct, compared to one-off conduct.
The course explores a number of recent cases to illustrate these different issues, including the High Court decision in ASIC v Kobelt and the Full Federal Court decision in Unique International College v ACCC.
Author Profile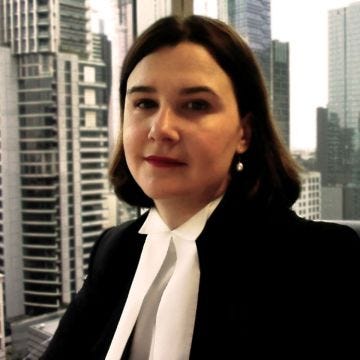 Dr. Michelle Sharpe
Dr. Michelle Sharpe is a member of the Victorian Bar practicing in general commercial, consumer protection law and administrative law.
Features
Receive Certificate of Completion
Related Products
Substantive Law

Relocation Applications in the FCFCOA and Family Court of WA

Author Grace Lawson

COVERS ALL CORE COMPETENCIES

One-Click CPD Compliance for Commercial Lawyers (10 Points)

COVERS ALL CORE COMPETENCIES

One-Click CPD Compliance for Family Lawyers (10 Points)

COVERS ALL CORE COMPETENCIES

One-Click CPD Compliance for Legal Innovators (5 Points)

Professional Skills

Persuasion in Negotiation and Mediation

Author John Wade

COVERS ALL CORE COMPETENCIES

One-Click CPD Compliance for Litigators (5 Points)