Privilege and In-House Counsel
Ethics and Professional Responsibility
There are many factors which complicate claims for privilege made over advice given by in-house counsel. This updated course explores these issues and discusses how to best ensure that privilege covers work done by in-house counsel.
In-house lawyers are increasingly being relied upon by organisations, not only to provide legal advice, but to perform other internal roles and take on more commercial responsibilities. In this context, it has never been more important for in-house lawyers to understand how legal professional privilege applies to their work and how they can ensure any claim for privilege is upheld.
This two part course explores the factors which may complicate claims for privilege made over advice given by in-house counsel, and how to ensure that any claims for privilege will be upheld.
Part 1 of the course examines the factors which will influence how the courts will view advice provided by an in-house lawyer to their employer/client. It particularly examines how privilege claims can be impacted by in-house counsel holding multiple roles (both legal and non-legal) within an organisation and their involvement in the commercial activities of an organisation.
Part 2 discusses privilege claims in the context of in-house government lawyers, and the particular challenges which these claims can face. It also discusses how client legal privilege under the Uniform Evidence applies to in-house counsel. The final part of the course provides practical tips and guidance for in-house lawyers and their employer/client to ensure that privilege claims will be upheld.
Note: WA lawyers are able to claim CPD points for this course in two competency areas: Ethics and Professional Responsibility (1-Point) and Substantive Law (1-Point)
Author Profile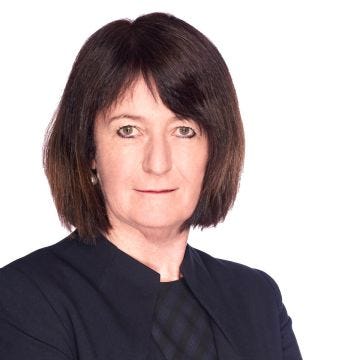 Dr. Suzanne McNicol QC
Dr Suzanne McNicol QC has extensive expertise in the area of legal privilege, authoring the leading text on the subject and appearing in several significant matters dealing with this area of law.
Features
Receive Certificate of Completion
Related Products
Professional Skills

Persuasion in Negotiation and Mediation

Author John Wade

COVERS ALL CORE COMPETENCIES

One-Click CPD Compliance for Family Lawyers (10 Points)

COVERS ALL CORE COMPETENCIES

One-Click CPD Compliance for All Lawyers (5 Points)

COVERS ALL CORE COMPETENCIES

One-Click CPD Compliance for All Lawyers (10 Points)

Ethics and Professional Responsibility

Judicial Stress and Judicial Bullying

Author The Hon Michael Kirby AC CMG

Professional Skills

Examination in Chief

Author Judge Toni Lucev