Dealing with Self Represented Litigants
Ethics and Professional Responsibility
As the economy slows and cuts to legal aid bite, practitioners are now increasingly more likely to face self represented litigants. This course provides strategies for handling the unique ethical and practical challenges which self represented litigants pose.
The number of self represented litigants (SRLs) appearing in courts and tribunals is growing. Practitioners from all areas of practice are now increasingly likely to be retained in a matter against an SRL. It follows that all practitioners should develop some understanding of the unique difficulties that arise in matters involving SRLs and how they can best manage these difficulties.
This course provides guidance for practitioners in dealing with SRLs. The course discusses:
the rights of an SRL or lay advocate to appear in proceedings;
the duties of the court to assist SRLs;
the ethical duties of legal practitioners dealing with SRLs; and
practical guidance on how practitioners and the courts can deal with SRLs.
Author Profile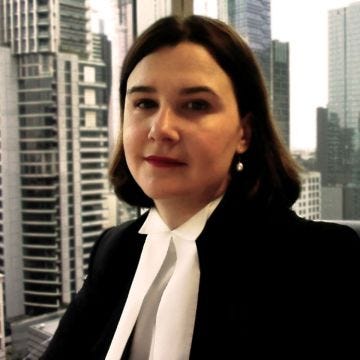 Dr. Michelle Sharpe
Dr. Michelle Sharpe is a member of the Victorian Bar practicing in general commercial, consumer protection law and administrative law.
Features
Receive Certificate of Completion
Related Products
COVERS ALL CORE COMPETENCIES

One-Click CPD Compliance for Employment Lawyers (10 Points)

COVERS ALL CORE COMPETENCIES

One-Click CPD Compliance for Litigators (5 Points)

Professional Skills

Persuasion in Negotiation and Mediation

Author John Wade

COVERS ALL CORE COMPETENCIES

One-Click CPD Compliance for Litigators (10 Points)

Ethics and Professional Responsibility

Judicial Stress and Judicial Bullying

Author The Hon Michael Kirby AC CMG

Ethics and Professional Responsibility

The Ethics of Legal Advising: The Case of the Torture Memos

Author Professor Bradley Wendel