Law is a demanding profession, and at times it can feel like significant stress is an unavoidable part of life as a lawyer. But in more recent years there has been increased awareness of the mental health issues that prolonged stress can cause for lawyers, and steps are being taken to change how the legal profession approaches mental wellbeing.
At an individual level, lawyers can use a range of strategies to manage their stress levels, time pressures, and deal with difficult situations. All of this can help lawyers to better manage the demands of the law and build resilience. As part of Mental Health Month this October, we have put together a shortlist of great apps lawyers can use to manage stress and build resilience - both inside and outside the workplace.
Headspace is a meditation app that helps you build meditation and mindfulness skills through a series of bite-sized daily exercises. The guided meditations cover hundreds of themes on everything from stress to sleep.
Calm provides over a hundred guided meditations covering anxiety, focus, stress, sleep, relationships and more. The most popular feature on Calm is a 10-minute meditation called 'The Daily Calm,' which explores a new mindful theme and inspiring concept each day. Calm also contains some 100 Sleep Stories (bed-time stories for grown-ups), plus sleep music, meditation lessons, nature sounds, videos, multi-day programs and Calm Masterclasses delivered by world experts.
The MyLife app has a unique approach to meditation and mindfulness. It allows you to check in with your emotions before you start a session, and recommends short, guided meditations, yoga and acupressure videos that are tuned to how you feel in the moment.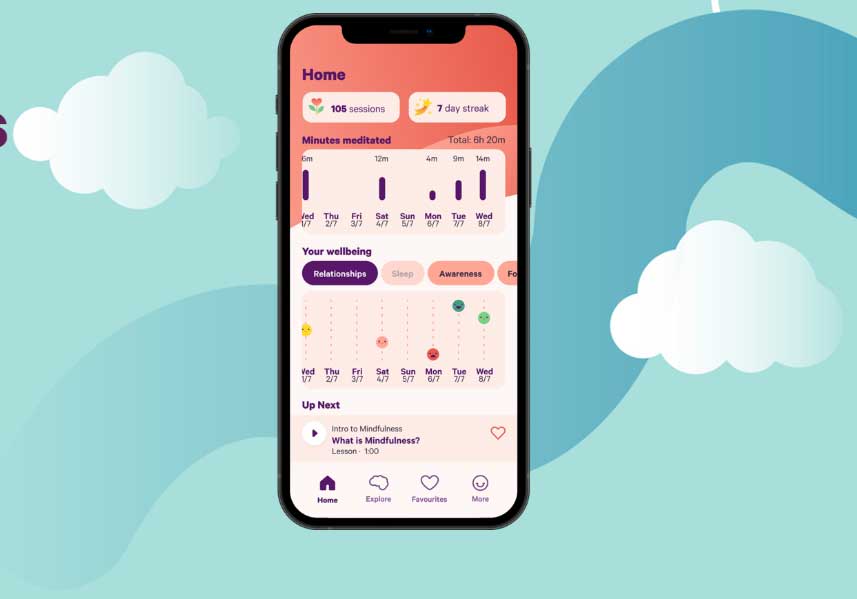 From an Australian-based non-for-profit organisation, the Smiling Mind app offers hundreds of free mindfulness exercises tailored for many different demographics and interests. Recently, Smiling Mind has debuted their Thrive Inside series, which has been designed for the express purpose of fostering good mental health habits during the Coronavirus pandemic.
Formerly Pacifica, Sanvello offers clinically validated techniques based on cognitive behavioural therapy and mindfulness meditation to help relieve symptoms of stress, anxiety and depression. It also allows you to set goals and track your mood daily to see the progress you are making over time.
UNCOVER HOW YOU CAN IMPROVE YOUR WELLBEING IN THE LAW
Discover Our Interactive Legal CPD Courses Today
Learn More